Jaime
Richmond Hill, Ontario · From March 2021
🕐 WEDDING COUNTDOWN...
July 7, 2023

I participated in Jaime's discussion
316 days ago
3 pt
I earned a badge!
317 days ago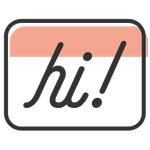 Break the Ice
We were hoping to hear what you had to say! You've broken the ice by sharing your thoughts in your very first discussion. We can't wait to see where the conversation goes.
I started a discussion
317 days ago
1 pt
Videographer is it really worth it?
Hi everyone, My partner and I have our wedding in July 2023. Because of covid we've decided to start looking for our vendors now. We booked our venue last Nov so we are luckily set there. We are both on the fence about getting a wedding video. Where...