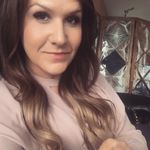 Ashlea
Grande Prairie, Alberta · From February 2020
Happily married 🎉
June 26, 2021
Discussions I've participated in
13

Alberta Restrictions
Ashlea
, On November 25, 2020 at 14:39
With the new restrictions for Alberta that became effective yesterday, it states the max number doesn't include staff or people who are not considered an invited guest. Would you say photographers,...
Ashlea,

thursday 7-Jan-21
17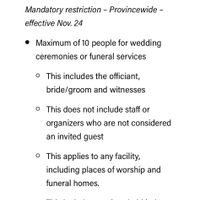 Bridesmaids dilemma
Soraya
, On January 1, 2021 at 19:19
Hi everyone, So, I have this dilemma. See fiancé wants two groomsmen and obviously one best man. In my case I wanted 5 girls in total. But I taught It would be awkward to have 5 girls on one side and...
Vinod,

monday 11-Jan-21
18

Walking Down the Aisle Alone
Kristen
, On December 7, 2020 at 12:30
I am wondering if there are any brides out there that are planning to 'give themselves away'? I am planning to but am feeling a bit alone in this, it seems that there is a lot of expectation I should...
Carly,

tuesday 26-Oct-21
60
1
Activity
I participated in Soraya's discussion
545 days ago
3 pt
Bridesmaids dilemma
I had the exact same issue, three guys and five girls. So I decided
...
Go to the discussion
Groups
WeddingWire Article Topics