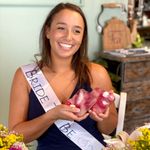 Jessica
Whistler, British Columbia · From April 2022
Soon to be wifey! I enjoy sports, laughing extremely loud and being there for others :)
Happily married 🎉
January 5, 2023

Selecting a dj
Would love to know your experience with picking your DJ. How do you know if they are the right fit for you?

Wedding Website Pictures
Kelly
, On May 6, 2022 at 10:59
I thought about just using the wedding wire website, but my pictures upload terribly! Is there a specific way to adjust the pictures to fit on the template? Every time I upload a different one it just...