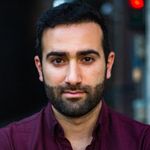 Elias
Woodbridge, Ontario · From December 2021
Happily married 🎉
July 9, 2022
Torn Between 2 Dresses!
Hi everyone! I need some help. My wedding is next August and for the first time (even including last year) I finally found dresses that take my breath away. It felt great to have that moment finally,...




4

Rsvps - via mail or online?
Kate
, On January 27, 2022 at 13:58
Hi! Are you guys including RSVP cards in your invites to mail back or utilizing an online system? We are using The Knot for our wedding website, but I haven't figured out how to upload our gystlist...

Brides of 2022 - Show Us Your Ring!
Joey
, On February 4, 2021 at 11:40
Congratulations to all the couples getting married in 2022! We want to see that sparkler! Photo by Owl Eye Photography in Kananaskis