Hi everyone! I need some help. My wedding is next August and for the first time (even including last year) I finally found dresses that take my breath away.
It felt great to have that moment finally, but my dilemma is that I had it twice! LOL
Price is not an issue, they only have a $40 difference and my brother gave me the money to pay for it in full.
I'm torn because there are two major things that concern me but other than that, they are very similar dresses.
Here is dress #1: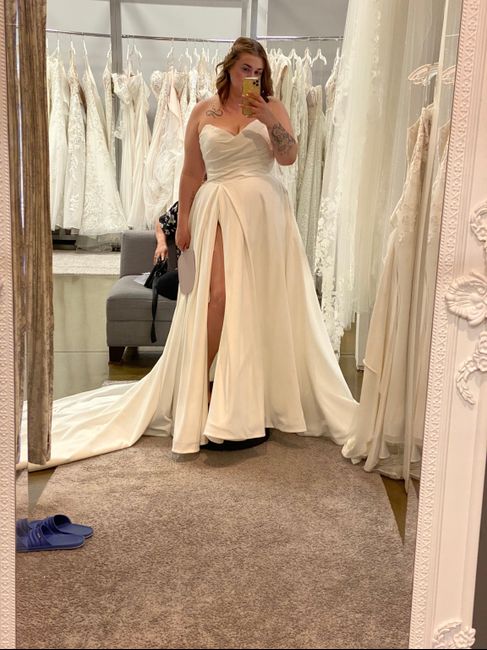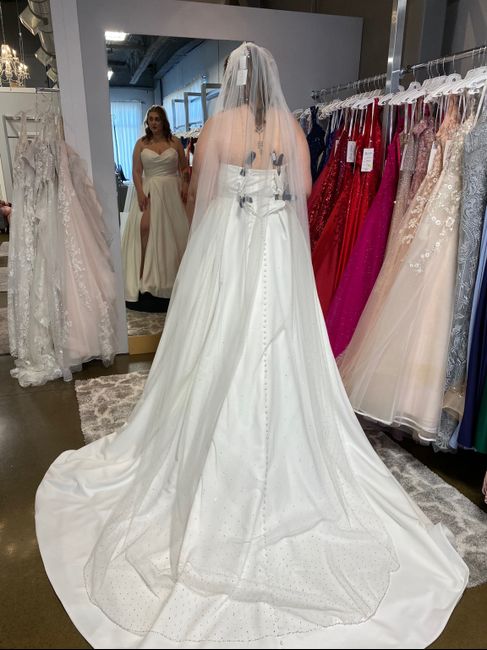 I love the ruching and the neck line, but I don't like the no straps.
Dress #2: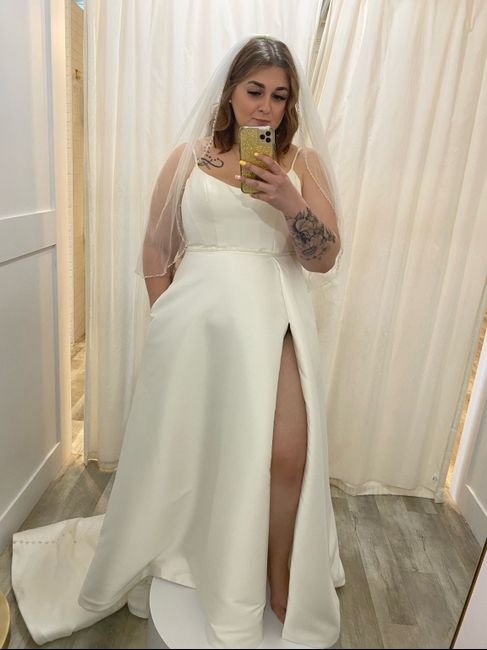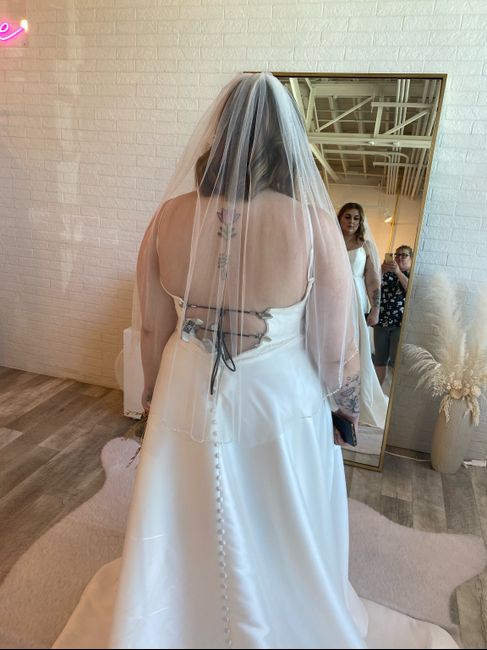 I love the straps and you can't see it but the cut outs underneath the armpit.
I absolutely love the slit, the buttons down the back the shape, the train for both dresses.
I'm only have a rough time about the top. We're getting married in Banff, we also booked an adventure session for golden hour in the mountains and I can envision myself in both of them, running in the mountains.
So I need your help! Which do you prefer and why?
Thanks