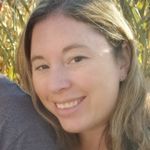 Miranda
St Jacobs, Ontario · From October 2021
🕐 WEDDING COUNTDOWN...
October 16, 2022

First Looks 👀👀👀
Rebecca
, On February 5, 2022 at 18:24
My fiancé and I are pretty sure we don't want to do a first look. Not because we believe in the "bad luck to see the bride before the wedding" tradition. But because he's not a super emotional guy,...

Bridesmaids Hair & Makeup
Miranda
, On January 19, 2022 at 20:44
Just wondering if other brides out there are having a dilemma about whether they should pay for their bridesmaids hair & makeup to be professionally done, or ask the bridal party to cover it?...