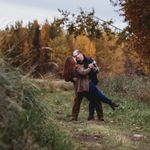 Vickylien_
Edmonton, Alberta · From July 2021
We are a happily engaged couple who are on the road to many adventures in planning a spectacular wedding.
🕐 WEDDING COUNTDOWN...
July 8, 2023

Wedding Costs
Honest opinions! What is average to spend on a wedding for 150 guests? My fiance and I are in the midst of wedding planning and it just seems to be our estimated total keeps going up lol.

Wedding Party
Amanda
, On September 12, 2021 at 14:32
Hey Everyone! How many people are in your wedding party? What made you decide on the number of people for your big day? My fiance and I had talked about who we wanted to be in our wedding right after...