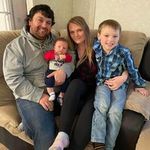 Sheena
'Willingdon', Alberta · From July 2021
🕐 WEDDING COUNTDOWN...
August 6, 2022

Are alterations more expensive in house?
Emma
, On January 12, 2022 at 14:17
I found the alteration quotes from the store I ordered my dress through to be a bit high. Something like $250 just to shorten the train if I remember correctly. Is it common for the shops to...


Show me your wedding dresses!!
Alyx
, On January 4, 2022 at 03:54
Yes I'm thinking about wedding dresses at 2 am 🤦🏼‍♀️😬 I'm worried my dress is out of date .. I'll link my dress below. I ordered it in September and it's a very trendy dress shop but the consultant...