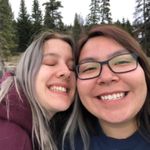 Megan
Edmonton, Alberta · From January 2021
🕐 WEDDING COUNTDOWN...
August 12, 2023
Colours for two sets of bridesmaids??
Megan
, On April 25, 2022 at 15:49
Me and my fiancé, both female, have 5 bridesmaids each. Both of us are not good with colour matching. Example in the greens in the colour scheme not matching the suit my fiancé wants to wear. Lol...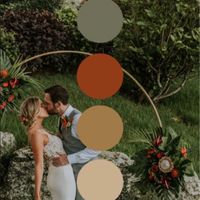 2

Matching vs Mismatched Wedding Party Attire
Hank
, On February 24, 2022 at 10:31
Are you on team match or mismatch when it comes to your bridesmaids and groomsmen's clothes for the wedding day? Matching blue dresses (in different styles) vs mismatched blush dresses Mismatched...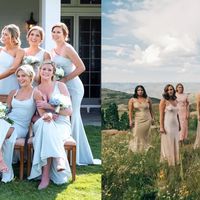 2
When is too soon to plan the wedding?
Megan
, On February 9, 2022 at 11:18
Me and my fiancé are aiming to get married August of 2023. What are some tips that people have found to not leave to the last minute to make this process go more smoothly. What are some things you...