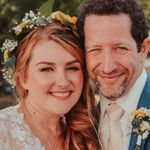 Emily
Toronto, Ontario · From August 2020
After nearly 10 years together and a beautiful baby boy, we've decided to take the next step in our life-long partnership with our wedding this summer.... View more
After nearly 10 years together and a beautiful baby boy, we've decided to take the next step in our life-long partnership with our wedding this summer. We're both very excited!
Happily married 🎉
August 28, 2021
Domestic honeymoon ideas?
Emily
, On April 6, 2021 at 21:38
Now that Ontario is locked down again, we've come to accept our honeymoon plans are not going to be in some far-off sandy and exotic location. Now turning our minds around to a domestic trip, does...