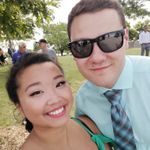 Imelda
'Barrie', Ontario · From August 2019
Happily married 🎉
September 10, 2021


I participated in Imelda's discussion
927 days ago
3 pt

I started a discussion
932 days ago
1 pt
Socially distanced reception?
Hello everyone!! I hope everyone and their loved ones are staying safe and healthy through all these frustrating times! My husband and I already got married on our own in September, but we're hoping to still have a ceremony and reception at the end...

I started a discussion
1350 days ago
1 pt
Wedding Hashtag?
I keep trying to find a wedding hashtag to use for our wedding but none of the ones I google seem very creative... so I'm hoping to find some creative folks here! My name: Imelda Chan Fiance's name: Douglas Nikolai (nickname, Doug/Dougie) Getting...

I participated in Imelda's discussion
1467 days ago
3 pt
Welcome to the community! Let me know if you need anything. Don't be afraid to reach out to anyone in the community, we are all in this together and happy to help!

I earned a badge!
1472 days ago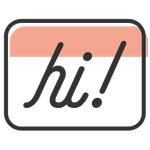 Break the Ice
We were hoping to hear what you had to say! You've broken the ice by sharing your thoughts in your very first discussion. We can't wait to see where the conversation goes.

I started a discussion
1472 days ago
1 pt
Wedding Officiant - Christian
Hi everyone! I will be getting married in Innisfil on Sept 6th 2020, and I was wondering if anyone could suggest a good wedding officiant that is Christian. My fiance and his family are religious but since my fiance just recently moved here, he...

I earned a badge!
1475 days ago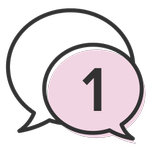 Testing the Water
You're warming up to our community and getting to know the ropes. Today you've taken your first step and tested the water by making your first ever comment.

I participated in Ashley's discussion
1475 days ago
3 pt

I earned a badge!
1491 days ago
Hot Streak
Hot streak! You can't get enough of the WeddingWire community, can you? Thanks for being a loyal community member and visiting us 5 days in a row.