I earned a badge!
177 days ago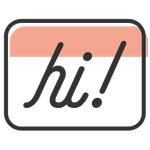 Break the Ice
We were hoping to hear what you had to say! You've broken the ice by sharing your thoughts in your very first discussion. We can't wait to see where the conversation goes.
I started a discussion
177 days ago
1 pt
Don't want to postpone…. Again!!!
Hi, our wedding was initially on July 2020 but for obvious reasons had to be postponed. Not knowing how the pandemic would turn out we said October 2020 should be fine but instead things got worst. Postponed it a second time to July 2021 and we did...
I earned a badge!
740 days ago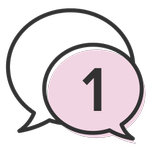 Testing the Water
You're warming up to our community and getting to know the ropes. Today you've taken your first step and tested the water by making your first ever comment.
I participated in Katrina's discussion
740 days ago
3 pt
I earned a badge!
1068 days ago
Hot Streak
Hot streak! You can't get enough of the WeddingWire community, can you? Thanks for being a loyal community member and visiting us 5 days in a row.