Nadia
Calgary, Alberta · From January 2019
Happily married 🎉
June 28, 2019

I participated in Nadia's discussion
1096 days ago
3 pt
I started a discussion
1096 days ago
1 pt
Wait time for picture return
Hi all!! Just wanted to get some feedback from everyone. How long did it take to get your wedding pictures back? We are on week 6 and I have heard it takes anywhere from 2 - 6 weeks to get your pictures back. We emailed our photog last week and she...
I participated in Nadia's discussion
1262 days ago
3 pt
Favour ideas
Love lindor and this idea!! Thanks!!
Go to the discussion
I earned a badge!
1263 days ago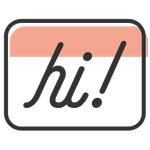 Break the Ice
We were hoping to hear what you had to say! You've broken the ice by sharing your thoughts in your very first discussion. We can't wait to see where the conversation goes.
I started a discussion
1263 days ago
1 pt
Favour ideas
Hi all! We are getting married on June 28th of this year and I am stumped on ideas for favours! I would like to have something that we can make as my mother in-law has volunteered to make them. In the past, she made homemade jam for my brother...
I earned a badge!
1295 days ago
Hot Streak
Hot streak! You can't get enough of the WeddingWire community, can you? Thanks for being a loyal community member and visiting us 5 days in a row.