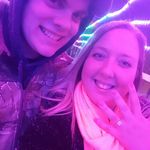 Emily
Chatham-Kent, Ontario · From February 2018
Canadian eh? Planning my fairy tale wedding with the love of my life! 10.26.19
Happily married 🎉
October 26, 2019

I started a discussion
1427 days ago
1 pt
Hands Full!
Hey everyone! Tips and advice is greatly appreciated My Fiancé and I just found out that we are 2 months pregnant! We have been trying for a while and it finally happened, we couldn't be any more excited. We are also getting married next year,...
I participated in Emily's discussion
1640 days ago
3 pt
Work after wedding?!
Thanks everyone for the tips and opinions! I've just always thought
...
Go to the discussion
I earned a badge!
1641 days ago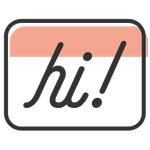 Break the Ice
We were hoping to hear what you had to say! You've broken the ice by sharing your thoughts in your very first discussion. We can't wait to see where the conversation goes.
I started a discussion
1641 days ago
1 pt
Work after wedding?!
Hi everyone! Would love the advice and input.. My Fiance is in tradeschool to become an electrician. He has 3 more terms of schooling left. Unfortunately, he is told last minute when he will be attending school, does not know at all beforehand. We...