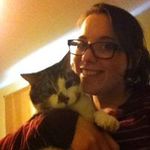 Nicole
Nanaimo, British Columbia · From January 2018
Spend a lot of time with my family on nature hikes and having family dinner, it helpz me feel centered during all of the wedding minutia.
Happily married 🎉
June 15, 2018

I earned a badge!
1868 days ago
Hot Streak
Hot streak! You can't get enough of the WeddingWire community, can you? Thanks for being a loyal community member and visiting us 5 days in a row.
I participated in Ashley's discussion
1938 days ago
3 pt
I participated in Nicole's discussion
1943 days ago
3 pt
I earned a badge!
1944 days ago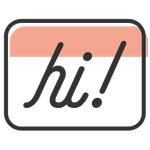 Break the Ice
We were hoping to hear what you had to say! You've broken the ice by sharing your thoughts in your very first discussion. We can't wait to see where the conversation goes.
I started a discussion
1944 days ago
1 pt
diy Molded Chocolates as favours
Hi guys, Wondering if any of you have any experience making molded chocolates, I'm planning on making Chocolate Frogs as our favours, but how do I know which chocolate is of decent quality to melt and to avoid air bubbles? My wedding is sitting at 50...