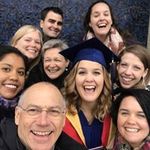 Stephanie
Coquitlam, British Columbia · From March 2017
Happily married 🎉
September 15, 2018


I started a discussion
2172 days ago
1 pt
Shades of pink!
Hello! So my fiance and I have discussed a lot about what our wedding "theme" will be- we aren't really going for a specific theme but we want it to be laid back and fun and a little bit rustic! So we decided on a classic colour palette of blush...

I started a discussion
2172 days ago
1 pt
Weddingwire contest
Hi everyone! Does anyone know if you can request contest entries from a vendor again? I sent the "booked a vendor" request to our venue before they had actually received our deposit and they declined the entry- even though we had already agreed that...