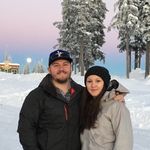 Chloe
Chase, British Columbia · From February 2017
Happily married 🎉
June 9, 2018


I participated in Fiona's discussion
1754 days ago
3 pt
Alterations
Im looking for someone in Edmonton to alter my dress too. I got my
...
Go to the discussion

I participated in Ashley's discussion
1757 days ago
3 pt

I earned a badge!
1838 days ago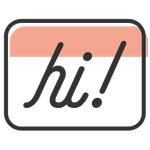 Break the Ice
We were hoping to hear what you had to say! You've broken the ice by sharing your thoughts in your very first discussion. We can't wait to see where the conversation goes.

I started a discussion
1838 days ago
1 pt
Kamloops hair and makeup stylists
I'm looking for a hair and makeup combo from Kamloops that's mobile but I've know idea who I should hire? Any suggestions? I'm hoping they can come to my venue in chase 45ishinites away. I've got 3 bridesmaids and 2 flower girls. My wedding is June...

I participated in Vanessa's discussion
1844 days ago
3 pt
Bridal party gifts
Where did you order your robes from? I've searched online but they are
...
Go to the discussion

I earned a badge!
1889 days ago
Hot Streak
Hot streak! You can't get enough of the WeddingWire community, can you? Thanks for being a loyal community member and visiting us 5 days in a row.

I participated in Zoë's discussion
2001 days ago

I participated in Zoë's discussion
2001 days ago

I participated in Zoë's discussion
2001 days ago
3 pt

I participated in Zoë's discussion
2001 days ago

I participated in Zoë's discussion
2001 days ago
3 pt

I participated in Zoë's discussion
2001 days ago

I participated in Zoë's discussion
2001 days ago
3 pt

I participated in Zoë's discussion
2024 days ago
3 pt
View more