Tonya
Wellington Station, Prince Edward Island · From January 2017
I like all things rustic; burlap, lace, mason jars, and cowboy boots. The heck with it being "trendy!" I just like it.
Happily married 🎉
September 21, 2019


I started a discussion
2198 days ago
1 pt
My wedding vendors in wellington, pei
I've looked in to a TON of vendors so far! Here are a few. Decorating: Elegance in Decor and More is doing by decorating, they are fantastic to work with! Photographer: I'm leaning towards Jacinta Bernard Photography, but haven't 100% decided yet, my...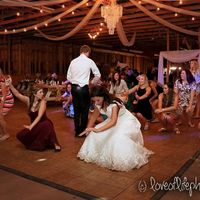 1

I started a discussion
2205 days ago
1 pt
Curly haired brides!
Hi everyone! Does anyone have any suggestions for hairstyles for people with naturally curly hair? I'm pretty low maintenance when it comes to my hair (read: do nothing with it but am fortunate that it still looks good)... So I'm really not sure what...