Mulan
Toronto, Ontario · From July 2021
Happily married 🎉
October 15, 2022

I participated in Mulan's discussion
492 days ago
3 pt
I started a discussion
495 days ago
1 pt
Fall Wedding- Groom/groomsmen outfit?
Hi guys; please help !! So we're having an autumn-themed wedding and my bridesmaids are going to be in different colours, deep reds, burnt oranges, yellows, and greens. I've seen so many beautiful pics on Pinterest of this colour scheme and know...
I participated in Mulan's discussion
516 days ago
3 pt
I started a discussion
516 days ago
1 pt
Wedding at the Heintzman House in the gta
Hi Everyone! Has anyone had their wedding at the Heintzman House in Thornhill ON ? They've implemented so many COVID restrictions; stricter than the provincial government's regulations that I'd like to know how eveyone worked their weddings out....
I earned a badge!
680 days ago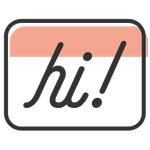 Break the Ice
We were hoping to hear what you had to say! You've broken the ice by sharing your thoughts in your very first discussion. We can't wait to see where the conversation goes.
I started a discussion
680 days ago
1 pt
church wedding but not a parishioner?
Hi all, My fiancée and I would like to get married in a church although he is not Catholic (however I am). However the church that I am a registered parishioner at is a bit far from the venue we are having our reception at (downtown Toronto) and we...