Erika and Cory
East York, Ontario · From January 2021
We are a Halifax couple who are eloping in our city but celebrating with friends and family who are primarily in Ontario when it is safe to do so.
Happily married 🎉
October 29, 2022

I earned a badge!
431 days ago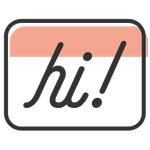 Break the Ice
We were hoping to hear what you had to say! You've broken the ice by sharing your thoughts in your very first discussion. We can't wait to see where the conversation goes.
I started a discussion
431 days ago
1 pt
Party after an elopement
Has anyone else run into this issue with COVID where you need to celebrate with family and friends after eloping? My partner and I are so excited for our wedding date and don't want to keep pushing it back. Who knows what will happen with COVID! We...