Marianne
Vancouver, British Columbia · From January 2021
Engaged with my love since December 2020. It's been some time since but we are finally starting to plan for our wedding!
🕐 WEDDING COUNTDOWN...
June 22, 2024


I started a discussion
23 days ago
1 pt

I participated in Kelsey's discussion
23 days ago
3 pt

I earned a badge!
89 days ago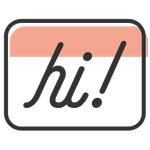 Break the Ice
We were hoping to hear what you had to say! You've broken the ice by sharing your thoughts in your very first discussion. We can't wait to see where the conversation goes.

I started a discussion
89 days ago
1 pt
Gap a few hours between ceremony and reception?
Hi there! As like many of you out there, I'm currently planning for my wedding and looking to get opinions about having a gap-time between the ceremony and reception. A little background, I'm Filipino and he is Indian and both grew up in Canada. We...