I started a discussion
369 days ago
1 pt
In search of editor!
Hi everyone, We are looking for any recommendations and suggestions for an editor. We already have a videographer booked. However, he just recently informed us he can no longer do a same day edit for us and that is something we both REALLY want. We...
I started a discussion
513 days ago
1 pt
Officiant Search
We are getting married June 18, 2022 (Saturday) in Milton. The ceremony starts at 4pm and we are looking to book an officiant. Please help! Recommendations are appreciated. Thank you for your time and stay safe!
I earned a badge!
719 days ago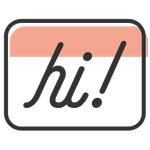 Break the Ice
We were hoping to hear what you had to say! You've broken the ice by sharing your thoughts in your very first discussion. We can't wait to see where the conversation goes.
I started a discussion
719 days ago
1 pt
In search of dj and Officiant
Hi everyone, I am in search of a DJ as well as an officiant for my wedding on June 18, 2022 in Milton, Ontario. open to suggestions and recommendations. thank you!!!