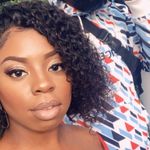 Shantel
Brampton, Ontario · From September 2018
🕐 WEDDING COUNTDOWN...
September 2, 2022
Guest List !
Hey Brides ! I'm getting married September 2nd 2022 ! I'm ready to send out my invitations but my guest list is too high ! I'm in the process of cutting it down. I'm at 370 guest at the moment. What's...
Paradise Banquet Hall
Hey! Did anyone have their wedding at Paradise Banquet Hall during the pandemic? Also is there anyone getting married at this venue?
Nervous bride
Hi guys ! I'm getting married June 18 2021, I'm so worried that I won't be able to have my dream wedding! Covid-Right now I can't even do anything, just a waiting game to see what the future holds ....