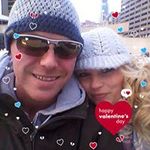 Shannen
'Fort McMurray', Alberta · From February 2019
A girl madly in love with her perfect person who is soon to be her husband. :)
Happily married 🎉
July 10, 2021

July 2020 Niagara Falls Wedding
Our wedding is suppose to be in Niagara Falls, Ontario this July. We live in Fort McMurray and many others attending our wedding will be flying to Ontario like us. Also, the guidelines provided by...

Wedding Day - Event Coordinator
Hello, Looking for an Event Coordinator for my wedding day in Niagara Falls, ON. I am an event planner so I am very organized and just need someone to make sure everything gets set up and be the day...