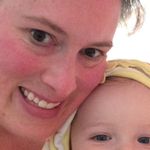 Natassia
Kincardine, Ontario · From January 2017
I'm a mom of 2, soon to be 3! Before kids I was a veterinary technician and a dog groomer. I live in Alberta but getting married in My home town in... View more
I'm a mom of 2, soon to be 3! Before kids I was a veterinary technician and a dog groomer. I live in Alberta but getting married in My home town in Ontario.
Happily married 🎉
July 8, 2017

Wedding vendors for kincardine
Did anyone have any luck finding any vendors for Kincardine? I've got all mine booked for a few years but I have trouble finding them in this program

How to remove guests
I've added the same person twice to my Guest list but can't seem to find a delete button to get rid of them. Also I have dessert options and I want to add that but so far I only have one drop down...