MoBoNYC has not added any company.
Discussions I've participated in
5

Welcome sign
Does anyone know where I can buy a blank acrylic arch to diy my own welcome sign? Ideally at least 2 feet wide.
MoBoNYC,

thursday 25-May-23
3

Walking down the aisle with your son?
Katrina
, On April 16, 2023 at 21:18
Hey all, I'm just curious about everyone's thoughts on walking down the aisle with someone other than your father. I know it's tradition to have your dad walk you down the aisle but I'm thinking about...
Johnsomee,

tuesday 30-May-23
34
2

MoBoNYC has not posted any photos in his/her profile.
Activity

I participated in Jessica's discussion
121 days ago
3 pt
Welcome sign
Amazon would be the right place.
Go to the discussion

I participated in Katrina's discussion
131 days ago
3 pt

I earned a badge!
136 days ago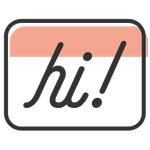 Break the Ice
We were hoping to hear what you had to say! You've broken the ice by sharing your thoughts in your very first discussion. We can't wait to see where the conversation goes.
MoBoNYC has not posted any videos in his/her profile.
Friends
MoBoNYC has not selected anyone as a friend.
Groups
WeddingWire Article Topics