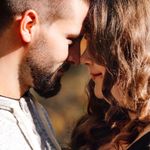 Maureen
London, Ontario · From August 2016
I am 28 Years old, been with my fiance for 6+ years and friends since grade school. I work in a telecommunications company and am always interested in the... View more
I am 28 Years old, been with my fiance for 6+ years and friends since grade school. I work in a telecommunications company and am always interested in the newest tech available.
Happily married 🎉
October 20, 2018

Magic Mirror Rental
Hello Brides! I am having a hard time finding a Magic Mirror (photobooth) rental in my area (London, ON). Does anyone have any ideas? I have located a few places in Toronto who want an arm and a leg...

Flower Girl Dress- Help!!
Hello, Our flower girl is going to be 12 by the time the wedding comes around. We took her to David's bridal but were unable to find a dress that fit her and did show "too much". I also looked at some...