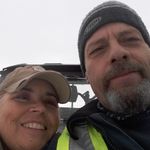 Karen
Calabogie, Ontario · From January 2021
We are have been together for many years. Our paths crossed for a second time and we have NEVER looked back. Donald is my soul mate, the love of my life,... View more
We are have been together for many years. Our paths crossed for a second time and we have NEVER looked back. Donald is my soul mate, the love of my life, the ying to my yang. I would honestly be lost without his quick wit, easy smile, and unconditional love. We are outdoorsy folks, no matter if it is +40 OR -40, that's where you'll find us, outside, BUT when it's family time, that is what is most important to us, where it be our kids OR our fur babies, big OR small, they mean everything to us... I too am a bit of a wild card! Humor is everything to me/us but so is towing the line. We both have a funny and driven genes in our make up, and we are undoubtedly loyal to not only each other, our kids but our friends.
Happily married 🎉
September 25, 2021
Wedding details
Our Wedding is like us ALL outdoors, the Ceremony is on a Private Beach, the Dinner is in a Wooded Green Space and the Reception is an outdoor Party with a LIVE band, who is VERY talented and plays a Variety of styles. There will be events for those not attending the Dinner, as well as Events for those attending Dinner. Covid has made many things a challenge, so we have a variety of Draws and Fun Events going on at the Reception and throughout the full Weekend, as our Wedding is taking place at a RV Resort & Campground so we need not worry about our guests driving home, and we have scooped several local near by accommodations for those who do not own OR cannot rent a RV OR Camper. In the end we want our guests to have as much fun ALL weekend as we are and not rush off on Sunday ... to relax and enjoy some fun, friends and family time to make it truly a Wedding Weekend to remember. We are in no rush, stay as long as you like, and know we will ALWAYS find a place for you to crash until you're ready to head out.
Wedding Website:
https://www.weddingwire.ca/web/karen-phillips-and-donald-hanson
B&W
Beige
Black
Blue
Brown
Burgundy
Fuchsia
Gold
Green
Grey
Orange
Pink
Purple
Red
Silver
White
Yellow

Winter
Spring
Summer
Autumn

Beach
Countryside
Elegant
Modern
Night
Open air
Rustic
Vintage

Honeymoon

Calabogie Ontario
Discussions I've participated in
19

Bridal hair
Daily
, On August 20, 2021 at 21:52
Hi future bride, what kind of hairstyle do you want on your big day? Up hairdo or let it down? I've finally decided to have my hair up on my big day. Took me a while to decide but not sure which...
Daily,

sunday 12-Sep-21
30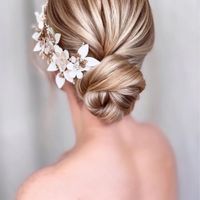 3

Guest list - how to respond?
Kelsey
, On September 7, 2021 at 11:20
My fiancé's parents asked us for our guest list I thought it was a bit odd, but we sent them a copy. They have now responded saying these xyz aunts and uncles need to bee added to the list as well as...
Vinod,

saturday 11-Sep-21
19
Activity

I participated in Daily's discussion
635 days ago
3 pt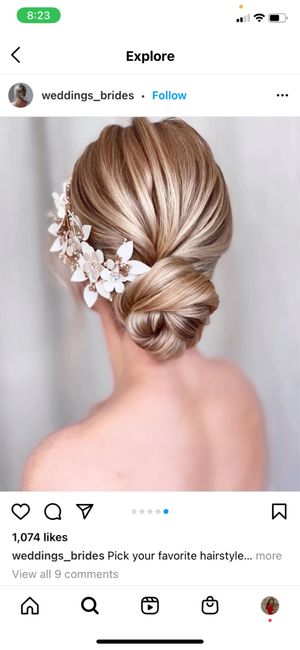 Bridal hair
Me Too! It's gonna be great!
Go to the discussion

I participated in David and Ashlee's discussion
635 days ago
3 pt

I participated in Kelsey's discussion
639 days ago
3 pt
Groups
WeddingWire Article Topics