Whether you're wearing a wedding dress, a suit, or even a bridal jumpsuit - how many outfits have you tried on so far for your wedding?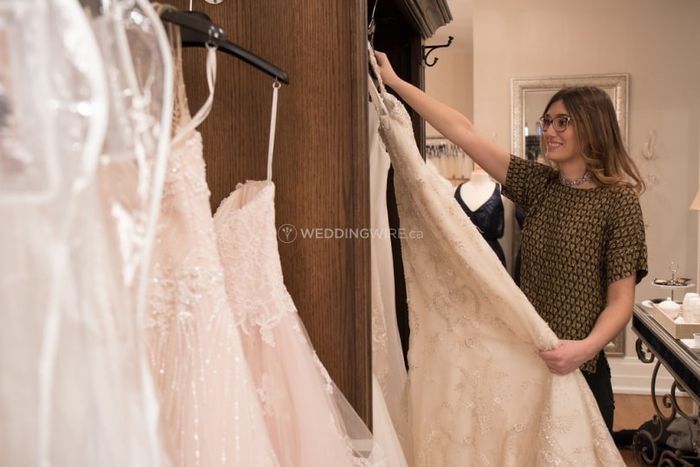 Photo from The Gown in Newmarket, ON
Next Question: How many times a day do you say "I love you"?
Back to the Beginning: Your wedding in numbers!