Post content has been hidden
To unblock this content, please click here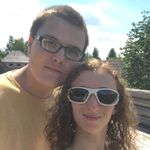 Curious
August 2018 Ontario
Gratuity
The venue we are looking at has written in the amount of gratuity into the estimated bill. Do we have to pay that amount how does that work?
Latest activity by Rekramer, on May 8, 2017 at 14:02
Expert

November 2018 Ontario

If its in the contract, then it is instead of a tip. So you know exactly how much it will be and you don't have to worry about tip money on the day of. Its pretty smart. Usually more than people tip, but everyone has to make a living and it means you're not surprised or playing a guessing game.
Groups
WeddingWire Article Topics