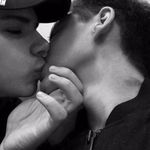 Newbie
October 2020 Ontario
Jessye

, on January 11, 2018 at 00:53

Posted in Plan a wedding 62
How much is everyone approximately paying for there wedding?
How much is everyone approximately paying for there wedding?
Show all
Frequent user

September 2019 British Columbia

Our absolute cap is $12500 for approx 100 guests in an out of town location. I'd like to be closer to $10k. We were fortunate enough to have our parents pitch in $12500, and since we are both coming out of debt/buying a house/starting a family soon we didn't want to up it any more. Instead, I cut non essentials from the wedding venue like drink tickets, more protein options, will do minimal/second hand/DIY decor, etc.

Super

September 2018 Alberta

View quoted message

Agreed! the main reason why mine is on a larger scale for price is the booze! His family is Irish so even though we are doing a toonie bar....it will still be A LOT of alcohol!

Super

August 2018 Alberta

Our budget was $17 000 for 150 people. We've gone slightly over budget so we're currently looking at $20 000. And I think we've pretty much leveled out there.

We've got our venues, photographer, DJ, officiant, and hair/makeup all booked. My dress is ordered and we're going to pick out our bands next week.

Our budget is a little on the lower side though cause we don't have a caterer (we are self catering). I know food is a pretty expensive part of the wedding. We also don't have a florist, or a planner. So we have saved about $10 000 on those 3 things alone. Weddings are expensive

Super

September 2018 Alberta

We have spent about $7200 so far. Which includes all deposits for venue, DJ, photographer, officiant, my dress fully paid no alterations yet, small portion of decorations....this wedding is expensive. (oh this is cutting corners, 2nd hand decorations, dollar store, bridal conventions tend to have good deals if you can snag them at good timing as well)

We are hoping to keep it as close to $28,000 as possible......

We are looking to have about 115 ppl at the wedding give or take and luckily will be getting help from his parents and my grandparents finance wise.

Curious

April 2019 Ontario

We are looking to spend$10,000. As long as we stick to budget we will be good

Super

July 2018 British Columbia

View quoted message

We have 180 people on our guest list... We are expecting about 160 guests to actually come. Still waiting for RSVPs to come back since we just sent out our invitations.

I live in southern Ontario and our budget right now is $10,000. We've spent 4000 on venue and photographer so far.

Devoted

April 2019 Ontario

View quoted message

How many people did you have at your wedding? So far I'm up to 34. Four are from his side, the rest are my family.

Devoted

September 2017 Alberta

Everything including my dress, and hotel rooms for my maid of honor and his best man, we spent about $8000.




Frequent user

April 2018 Ontario

View quoted message

I hear you...we are getting married downtown T.O with 60 ppl approx and doing a cocktail reception and are at just under 30k!! It is so expensive...but i did choose an expensive area lol...how many ppl are you inviting...and that was the only way i found we could keep cost down...for the most part!

Ontario bride's... how are you even spending under $30k?!

I'm having a hard time budgeting anything less than $40k (currently I'm forecasting roughly $42k), and that's just for basics, not going crazy on decor and floral budget, average cost of photographer and videographer, etc, etc. And we're looking at doing cocktail dinner so we're not paying a fortune for food... I don't get it! Any advice?

Frequent user

February 2019 British Columbia

Approx $10,000. None of us (FH, me and our mom's) are not in a position to spend a fortune but we don't want to wait longer than a year and a half for the wedding. The budget should work too as long as we are able to book some of the lower cost vendors I have decided on. Plus it's 50 guests and fairly low key. (Fraser Valley, BC)

Super

July 2018 British Columbia

View quoted message

Ya... It took me a long time to come to grips wth how much everything costs... Our original budget was $5000 but that just wasnt feasable with how many guests we ended up inviting.

Really the biggest way to save costs is to have a smaller guest list.

Devoted

August 2018 Alberta

Goal -$15,000
actual $17,000
🤮

Devoted

April 2019 Ontario

View quoted message

Your the smart one. Omg I don't want to even spend that much. Good job I wish I could figure out how to have an amazing wedding without going nuts and spending to much money.

VIP

November 2019 British Columbia

We're looking at $24000 as our budget. We're probably going to be paying about $14000 of that ourselves after both his parents and mine have helped out. I'm hoping to come under budget. So far the venue and food has come way under! So that's good.

Newbie

June 2018 British Columbia

Including absolutely EVERYTHING down to the last dollar, our budget is 30k. We are blessed to have help from both sides of our families, so likely will end up only paying 20k ourselves. It is very important to us to have lots of quality food and a full open bar, so that is our priority. We are in the GVA.

Frequent user

August 2018 Newfoundland and Labrador

We budgeted for about $20000 but our families have offered to help so it will be less then that that we'll actually end up paying.

Originally we thought $15000. It is looking closer to $18000 because we went with a venue that didn't have a cash bar and we included a honeymoon in our budget.

Ourselves we are spending $10000-$12000. His aunt has contributed money and that covered our venue. His parents are paying for the bar and booze. My dad and stepmom are taking care of my dress, and maybe something else and my mom and stepdad and getting wine made and customized bottles for us.

I feel like I'm spending so much right now!

We're at 25-30K.. I find the GTA very expensive and we didn't want to get married in a banquet hall or something like that.

Frequent user

September 2018 Ontario

We planned on keeping it under 15000, however, between the catering, our tent rental and alcohol taking up nearly 3/4 of the total cost, we are now closer to 18k including my dress and his suit so far, we are hoping the rest of the costs we estimated don't blow us over even more when we start getting the actual prices

Devoted

August 2018 Ontario

We started with a budget of $10,000, we are up to $13,000 (including tax). Our caterer had a 10% off promo over the winter, we just had to pay another lump sum, so we jumped on that quickly!

Frequent user

October 2017 Ontario

Too much lol




We weren't going to spend a fortune, but my DH's mom wanted us to have a big wedding so she helped with the cost a lot.

It was probably 30K when all was said and done

If it was only us paying, I probably would have had something smaller with a 10K budget





It's different anywhere you go but we are spending between $25-30K

Featured

August 2017 Ontario

The cost came kut without honeymoon 18 500

Frequent user

June 2018 Ontario

Roughly 12k with everything



Newbie

November 2018 Victoria

Each region is different.


So far we are at $11 500 excluding the bridal
gown

Super

July 2018 British Columbia

We will be keeping our wedding below $10,000.
Groups
WeddingWire Article Topics