Post content has been hidden
To unblock this content, please click here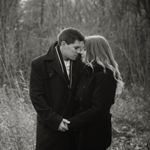 Newbie
September 2021 Manitoba
Anyone else worried about September 2021 wedding ?
Is anyone else a little worried about their 2021 dates? Our's is not until September 2021, so hoping a vaccine will be available before then. We are lucky to have chosen a date that we did not have to postpone for, however I am still worried with the coronavirus and reaaaallly hope we won't have to postpone.
Newbie

September 2021 Manitoba

View quoted message

Ugh me too! fingers crossed! Maybe we will at least have a better idea by spring time. But yes, heres hoping everything works out how we are dreaming it will be 🙏

Newbie

September 2021 Manitoba

View quoted message

Ugh!! I haven't even opened this app in so long as this is all so depressing. We are also in Manitoba, Hoping both our days will work out in September 2021!!!

Newbie

September 2021 Manitoba

I also have a September 2021 wedding. I was super optimistic while planning during the summer, but now as our province (Manitoba) has just gone into lockdown with the most strict restrictions yet (no gathering with anyone outside household, all non essential services closed) I am getting a little worried. I am still planning as usual, but it definitely sucks to have it in the back of your mind that it may not even happen. I am hearing a lot of talk about a vaccine possibly in April, and while I know that it would still take a while for things to go back to "normal" even after a vaccine rolls out, I am hoping by September group sizes will at least be up to 100.

Curious

August 2021 Alberta

I'm getting married Aug 2021 and I only recently started to get a little worried. The venue is already booked so we're going to keep planning and hope for the best. If COVID is still very much an issue by next summer, then we will worry about it then. No point stressing over something that is outside of our control No one knows what things will look like 6 months to a year from now. Stay positive and remember what's truly important!

Beginner

July 2022 Nova Scotia

Recently engaged, only really wanted to wait a year for our wedding but we decided that 2022 might be better. That said, a bug chunk of my concern about a 2021 date was availability of venues given all the rescheduling, and it sounds like you have that covered. As for covid, hopefully by then we at least have a better idea of how the virus works, which could mean less restrictions on you.

Beginner

September 2021 Alberta

We're also in Sept 2021, & I'm feeling hopeful (most of the time!). I haven't sent save the dates yet, as we were still finalizing our guest list, & might wait a little longer to do so now with Covid as we wait to see what happens.

We are thankful that we had most everything booked before this hit so that we didn't have to worry about rushing to book vendors in a busier wedding year (venue, catering, photogs are all locked in). So we haven't done too much new planning since Covid hit, but mostly because the big stuff was already out of the way.

Hoping we don't have to postpone/cut down our guest list, but we will definitely keep an eye on things as they progress.

Frequent user

August 2020 Ontario

We originally made a postponement from August 8, 2020 to August 1, 2021 but we are now cancelling that, getting married this year with 40 ish people, and moving on. We originally had a 300 person wedding planned with relatives from all over the world. Although things are improving, I think there will be restrictions in place next year still. With many of our relatives from the USA and India, (over 100 of them) it made our decision clearer. If we were having almost all local guests I think we would have kept trying for 2021. I just don't want to spend another year stressing about whether or not my wedding is going to happen. At some point I just decided it was time to move on. But everyone's situation is completely different.

Frequent user

June 2022 Ontario

We just postponed from September 2021 to June 2022, but that was purely for financial reasons. Had my fiancée not temporarily lost her job due to Covid-19, we would've kept the date the same and not been too worried about restrictions. I think we will have a vaccine by then, or if not, we will hopefully be at a point where larger social gatherings are allowed and are low risk.

Curious

March 2022 Ontario

Currently planning one for late August, 2021. It's looking promising in Canada, as of right now I'm confident that things will be more under control by then.

Newbie

September 2021 Ontario

I just postponed my Sept 2020 wedding to a Aug 2021 wedding. It sucks but im hoping everything will be semi normal by then.. i didnt want to have a wedding where people had to wear masks and you couldnt dance and with 250 invited i would have to only make a decision to have 50 at the reception as of right now. The uncertainty was causing me to much stress. Good luck to all the 2021 brides.

Curious

September 2023 British Columbia

Mine is September 2021 as well, and I am not worried. If it hasn't calmed down by May next year, we may start to get a bit worried.

Master

October 2020 New Brunswick

Our reception is in October 2021 and I wasn't worried until a newly engaged friend picked a 2022 date in hopes that she could have a normal wedding by then.


At that point I'll be legally married by then and if I need to cancel the party so be it. Will I be upset, probably. But after all the BS that covid has brought I know it'll be fine.
When this all happened I gave myself a date when I was allowed to start freaking out and changing plans, which really helped. In March no one knew what was going to happen and it helped to acknowledge that I couldn't plan for something that might be over/different/worse and to just sit tight and pause the planning. I didn't stick 100% to the plan, but I didn't freak out and I've been told by friends that I've been handling the covid shenanigans quite well.

Curious

September 2021 Ontario

I think everything will be fine by then. A lot has changed during the last few months, but things are starting to look up again .

Curious

August 2021 Ontario

View quoted message

This is what I'm thinking too. My moms immunocompromised so I don't want to have our wedding until there's a vaccine and at this point 2022 is looking a lot more promising than 2021! Today's news is very positive, weddings may start to look a little more normal at least!

Beginner

June 2022 Ontario

View quoted message

Very stressful, today was some good news! My region is still in stage 2 but I love the positivity. Think now it's just hearing Elliot day today that she sees us in stage 3 for the foreseeable future, which still makes me question next year. I am almost at a point to try and post pone till 2022 (if my venue allows it) and then just eloping next year then have a vowel renewal and reception with family 2022.

This isn't how I planned my year of engagement and I waited 10 years for the ring! 😂

Curious

August 2021 Ontario

View quoted message

We are also June 2021 and this is exactly how I feel!! We don't really want to put more deposits down and I need to start dress shopping in the next few months. It's all so stressful!

Frequent user

April 2020 Ontario

Definitely more positive for my 2021 date! We were supposed to be married May 23rd 2020, ended up doing a small ceremony at home in April, and had originally postponed our May date to August. We've now moved August to our one year anniversary in April and feel a lot more confident that we'll be in the clear by then. Have heard good things regarding the vaccines recently so hoping by end of the year/early next we will be on track! 🤞🏼

Curious

September 2021 Ontario

Mine is September 2021 as well and I'm optimistic!

Newbie

September 2021 Quebec

I completely understand, in the initial stages of the pandemic we postponed from July 2020 to September 2020. We rescheduled to May 22, 2021 thinking things will clear up by then, the plan was to always have a "micro-wedding" so I'm hoping with a guest list of 50 we can pull it off.

Keep thinking positive ladies, I hope all works out for your dates!!

My fiancé and I postpone our Weddings date from August 15th 2020 wedding to May 15th 2021. Most of our family and bridle party coming from the Bahamas. We are praying that things clear up and we won't have to reschedule again.

Frequent user

July 2021 Quebec

My wedding is set for July 2021
As of right now my fiance and I are continuing to book and plan as normal. The worry of not being able to have our wedding is of course there, but I believe that we need to stay positive and just hope for the best in these times. I am sure we will be able to have the wedding we want by next year


I wish I had a crystal ball! I personally hope everything is fine by then but no one really knows. I have my fingers and toes crossed for everyone though!

Newbie

September 2021 Manitoba

View quoted message

Hi Charlotte, wow It never even crossed my mind about the number of guests we may potentially be able to invite, I am to in the same boat, wanting to send out invitations but completely unsure of the future. Here in Winnipeg, we have not had any new cases in 9 days and have only 4 active cases currently! Wishing you the best of luck! 💓

Frequent user

March 2022 Ontario

Our wedding is March 2021 and I've had some doubts but I'm trying to remain as positive as I can. I'm still going forward with planning and I am hoping that we won't have to postpone so fingers crossed.

Frequent user

July 2021 Ontario

We are to get married July 2021! Up until now I've been super positive and thankful (we got engaged this past February and decided before covid to wait til next summer but started planning & booking).
However this week I've had a few more thoughts of doubt cross my mind. Idk if it's statements about ontario keeping some rules in place til 2021 but not next election 2022. Or if it's a Facebook post I read about someone's prediction of things back to normal in 2022 looking like its right. Or if it's wanting to send out save the dates to guests but not being sure on guest number allowed, I'd hate to uninvited someone! Has anyone actually read any articles on predictions for large group gathering and wedding in particular for Ontario? I haven't been following as closely and haven't heard any recent educated predictions.
I just keep reminding myself that overall Ontario is doing well and improving, if we all stick to the rules in place and be cautious, this summer in particular, then we should be in good shape for 2021!


Super

November 2020 British Columbia

We will most likely have to postpone to November 2021 so I'm right there with you!

I think it's really too early to tell. I would hope we're in the clear by next fall but vaccines take a long time to develop and test and there's no guarantee we will even be able to make one that's effective enough. That being said, the entire world is working on it so I think the odds are in our favour.

For now try to stay positive and just make sure you triple check your contracts with vendors in the event you need to postpone.

Beginner

November 2021 Ontario

Ours is February 2021. I've been assured everything is on track but I am terrified. I am continuing with planning and most things are done and paid for and if I have to rebook I will but I don't want to. This is important to me, it's my second marriage but the one that matters. I deserve to be a bride and have my day a d I am very anxious right now.

Beginner

June 2022 Ontario

Ours is June 2021, we are trying to think positive that things will be on the right track by then.
Our biggest issue right now is continuing the planning process, hard to commit with so much unknown.
We also accepted the fact that if we have to make it smaller to protect family and friends we will! It's tempting to see if we can postpone to 2022, but then what if things are ok and we miss out?! So hard, your not alone

Super

October 2021 Alberta

Oh goodness I hope we are fine by the Fall 2021!!!!!! I am worried as well, but there is nothing we can do but wait it out now and hope for the best. The whole world is behind vaccines and treatments so lets hope for the best outcome!

Devoted

May 2021 British Columbia

I dont think you should be worried about September! I post-poned till May and I reallllly wish we choose to go to atleast end of August like our original date. I would feel way safer around end of summer/beginning of fall.

Mine's May 2021 and I'm finding it hard to stay positive sometimes. I'd feel better if it was in the fall, I think!

Featured

August 2022 British Columbia

My fiance and I postponed our August 8 2020 wedding to August 7 2021. I think by next summer we should be in the clear and crossing my fingers that we have a vaccine sometime soon!
Groups
WeddingWire Article Topics