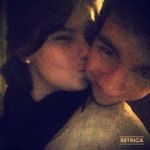 Carolyne
Sherbrooke, Quebec · From January 2017
I got engaged on december 17, 2016. I am with him since 2 years already And I cannot wait to be married to him!
Happily married 🎉
June 2, 2018

What about the desert
My fiance and I choose to have cupcakes for the guests and have a little cake to be able to do the cake cut. What do you think of that idea? Good or not that much? And in those picture what's your...




9