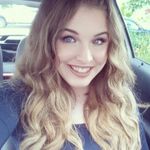 Caitie.bell
Waterloo, Ontario · From October 2017
Happily married 🎉
June 1, 2018
When to send out invitations...
Hi everyone, I'm just curious: how many months in advance did you send/are planning to send out your wedding invitations? A basic Google search tells me that 2 months is typical and for a destination...
Seating Arrangements
Hi there, I am trying to re-organize my seating charts, but the website isn't letting me delete or edit tables. Is there a bug in the site that is preventing this, or has someone else encountered...