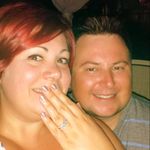 Ashley
Wainfleet, Ontario · From October 2016
I am enjoying every minute of wedding planning. It is so much fun and I cannot wait to party with all my friends and family after marrying my most... View more
I am enjoying every minute of wedding planning. It is so much fun and I cannot wait to party with all my friends and family after marrying my most favourite person!
Happily married 🎉
September 9, 2017
Wedding details
Our wedding will be at my fiance's family cottage on Lake Erie! We are trying to keep it small and intimate. We have a very rustic theme to go along with the cottage venue and are keeping things simple. Barn board tables, BBQ comfort food buffet, campfires, fireworks and not a flower in sight.
B&W
Beige
Black
Blue
Brown
Burgundy
Fuchsia
Gold
Green
Grey
Orange
Pink
Purple
Red
Silver
White
Yellow

Winter
Spring
Summer
Autumn

Beach
Countryside
Elegant
Modern
Night
Open air
Rustic
Vintage
Discussions I've participated in
6

What wedding dress do you like?
Emilie
, On March 27, 2017 at 07:24
Hey lovely ladies! Ready to start the game? Let's start with the first question to discover your wedding style! What wedding dress do you like? A. B. C. D. E. Which one is your style? Next question...
Holly,

monday 18-Dec-17
112




5

Error with type coding
Ashley
, On March 23, 2017 at 20:54
Hey all, I have set up a Save the Date invitation to go out and luckily emailed it to myself and my mom first a few times to make sure everything looked right. In edit, everything looks fine but once...
Maria,

thursday 4-May-17
2
63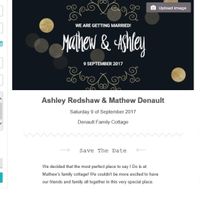 2

Flower alternatives
Ashley
, On March 21, 2017 at 23:05
Hello everyone! I am getting married at my fiance's family cottage and going flower free! (... I know....... but I have just never been one to stop and smell the roses). I have been all over pinterest...
Lesley,

friday 24-Mar-17
6
Activity

I earned a badge!
1887 days ago
Hot Streak
Hot streak! You can't get enough of the WeddingWire community, can you? Thanks for being a loyal community member and visiting us 5 days in a row.

I participated in Emilie's discussion
1971 days ago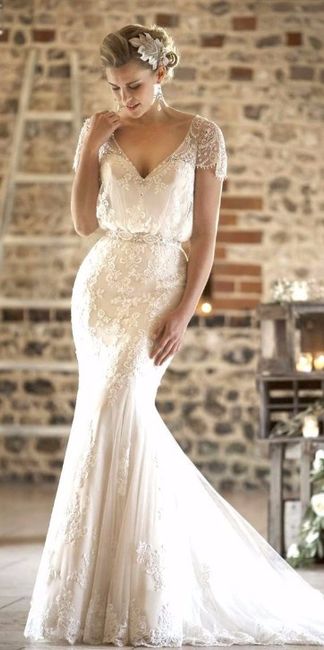 What wedding dress do you like?
Definately B!
Go to the discussion
Groups
WeddingWire Article Topics