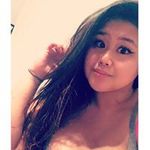 Alyssa
'Victoria', British Columbia · From June 2018
Happily married 🎉
August 27, 2022

Ordering online
Has anyone ordered items from Shop Revelry before? We have limited shops on the island I'm from, so we were considering ordering the bridesmaid dresses online. I've looked up reviews, but I feel like...

Opinions on post wedding Bbq/potluck party
My fiancé and I have fallen in love with Bear mountain and want to have our wedding there, but after calculating the catering fees there's no way we could accommodate the amount of guests we currently...