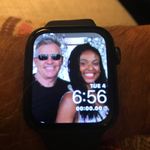 Nehita
Toronto, Ontario · From September 2019
I am getting married apron 2020
Happily married 🎉
May 17, 2020

RSVPs - dealing with the first decline
We are starting to get RSVPs back for our wedding, which is great! I knew going into it that around 10-15% will end up declining, but getting the first decline today still kinda sucks. For context,...

Is the ring too big and other worries
Let me start by saying I've waited a long time (10 years) to get engaged, we've always known we wanted to get married but money and timing was never right. Well last week I finally got engaged and I...