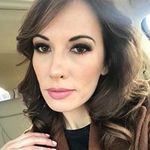 Jenn
Calgary, Alberta · From April 2019
I'm a Winnipeg girl who's home has been in Calgary for over 13 years. I have a 4 year old Havanese Nessie, who is a joy maker and and loves chips as much... View more
I'm a Winnipeg girl who's home has been in Calgary for over 13 years. I have a 4 year old Havanese Nessie, who is a joy maker and and loves chips as much as her mom.
Happily married 🎉
October 26, 2019

Hang in there Ladies! xo
Jenn
, On April 2, 2020 at 15:20
Just wanted to shed some love for those brides and grooms who have their weddings planned for this year. I know it must be so disappointing to have postponed or are sitting in the unknown about having...
covid Blues!
Kelsie
, On March 31, 2020 at 21:51
I was so optimistic COVID would end before any of my bridal events but sadly that came to an end today. Our venue has postponed our event booked for May 3 to June 13. We are very happy they were...