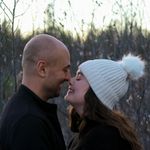 Ida
Calgary, Alberta · From March 2019
🕐 WEDDING COUNTDOWN...
August 20, 2022


Wedding hashtag help!
Ida
, On August 14, 2021 at 12:57
Hello Wedding Wire fam! I am in need of a wedding hashtag but I don't love anything the generators have come up with! My name: Ida Viani (pronounced EE-Duh) Groom's name: Matthew (goes by Matt)...