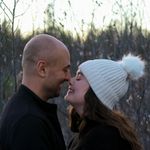 Ida
Calgary, Alberta · From March 2019
Happily married 🎉
August 20, 2022

I participated in Stefanie-Ann's discussion
403 days ago
3 pt
I earned a badge!
409 days ago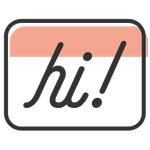 Break the Ice
We were hoping to hear what you had to say! You've broken the ice by sharing your thoughts in your very first discussion. We can't wait to see where the conversation goes.
I started a discussion
409 days ago
1 pt
Wedding hashtag help!
Hello Wedding Wire fam! I am in need of a wedding hashtag but I don't love anything the generators have come up with! My name: Ida Viani (pronounced EE-Duh) Groom's name: Matthew (goes by Matt) Desmond Thank you 😃
I earned a badge!
1271 days ago
Hot Streak
Hot streak! You can't get enough of the WeddingWire community, can you? Thanks for being a loyal community member and visiting us 5 days in a row.