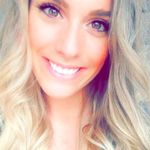 Sarah
Woodlawn, Ontario · From November 2017
I am so blessed to have found my soul mate. We have literally been through it all; from the first time we laid eyes on each other we took a chance. We... View more
I am so blessed to have found my soul mate. We have literally been through it all; from the first time we laid eyes on each other we took a chance. We moved quickly and passionately, fell head over heals and brought our friends and family along for the ride. I'll never forget the day Brock told me he loved me and asked me to move across the country with him, or when his hand trembled signing for our first house in Saskatchewan; The strength he showed me when we lost our home in Constance Bay Ontario this past Spring due to the flooding! Brock is the most determined man I have ever met, he has rebuilt our home from scratch when quoted with astronomical numbers to have our foundation redone. He did it all himself (with a little help from his Best Man Sparky); & to top it all off Brock planned the most perfect proposal involving our family this Thanksgiving in Algonquin Park. ❤️ Brock is the most selfless person I have ever met, the most loving and driven. Brock completely built our lives back up from scratch when a flood tore down half of what we owned moving back to Ottawa. He has really brought a new meaning to "from the ground up"... I love him more than word and describe and I can't wait to marry him!
Happily married 🎉
August 11, 2018

Where is the best place to book a honeymoon?
Sarah
, On December 3, 2017 at 21:14
I grew up in the Bahamas, so we want to do something different (we go back to visit my sister a lot). Brock and I are both Canadian. We don't want to spend a lot, but we made our wedding gifts a...