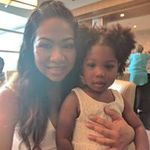 Leigh-Ann
Toronto, Ontario · From February 2017
80's baby with a 11 month old baby girl. Lover of travel and animals. Caribbean background with a huge family. Totally excited to be getting married to my... View more
80's baby with a 11 month old baby girl. Lover of travel and animals. Caribbean background with a huge family. Totally excited to be getting married to my best friend!
Happily married 🎉
November 24, 2018

Wedding day photography locations
Hey guys! My fiance and I are looking for wedding photo locations anywhere between Oakville to Vaughan. Looking for something contemporary, modern and unique. Any ideas?