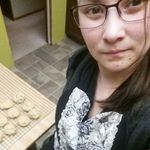 Torrie
Winnipeg, Manitoba · From October 2016
I'm very excited to get married after dating for over 5 years. I'm a planner and cant wait till everything is in place and to enjoy the day.
Happily married 🎉
August 12, 2017

Which hairstyle do you prefer?
Emilie
, On March 27, 2017 at 07:24
Hey hey beautiful brides! Which of these hairstyles would you choose for your wedding? A. B. C. D. E. Choose one! Next question >> How would you like your makeup to look like? *** Images:...



5

What manicure would you choose?
Emilie
, On March 27, 2017 at 07:25
Hey beautiful ones! Gorgeous to the tip of your fingers! Let's choose a manicure to discover your style! Which one do you prefer? A. B. C. D. E. Which one is your favourite for your big day? Next...




5

Rsvp configuration
Torrie
, On January 27, 2017 at 14:11
I am having a hard time trying to configure the RSVP setting on the Wedding Website. How do I make it to include a meal choice? If they have a plus 1 can they indicate that in the RSVP section as...