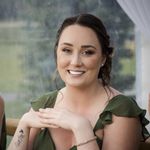 Randi
Edmonton, Alberta · From April 2022
🕐 WEDDING COUNTDOWN...
August 19, 2023
Planner/Coordinator
Randi
, On May 14, 2022 at 02:07
Hi Everyone! Looking for opinions on having a planner and/or coordinator? ☺️ Our budget is pretty tight but I love the idea of not having to coordinate anything.
Brides of 2023 - Let's See Your Ring!
Lynnie
, On January 12, 2022 at 10:10
Congrats and much love to all the couples getting married in 2023! 💖 Now it's time to show off those gorgeous rings! Post a picture of your new bling below!! 💍 Photo from the @weddingwirecanada...