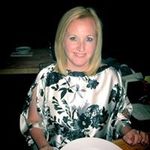 Michele
North Vancouver, British Columbia · From January 2016
I am a nurse living in the Vancouver area. I met my fiancé Mark 5 years ago online on a popular dating site. We have been living together for 3 years and... View more
I am a nurse living in the Vancouver area. I met my fiancé Mark 5 years ago online on a popular dating site. We have been living together for 3 years and he proposed on Dec 23/15 while we were out to dinner with my mother.
Happily married 🎉
May 6, 2017

Show off your ring!!
Emilie
, On June 28, 2016 at 15:55
Hey beautiful ladies!! Now is the time to show us that beautiful engagement ring of yours!! Post a picture here and tell us if there's something symbolic about your ring Photo taken from Allen and...