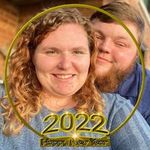 Sarrah
Lanark, Ontario · From January 2022
🕐 WEDDING COUNTDOWN...
December 31, 2023

Dress code colour
Sarrah
, On January 22, 2022 at 20:31
Hello everyone, I have heard of some weddings having a dress code colour. For example the invitation would ask all guests to wear blue. Has anyone done this? Would love to know how it turned out.
Brides of 2023 - Let's See Your Ring!
Lynnie
, On January 12, 2022 at 10:10
Congrats and much love to all the couples getting married in 2023! 💖 Now it's time to show off those gorgeous rings! Post a picture of your new bling below!! 💍 Photo from the @weddingwirecanada...