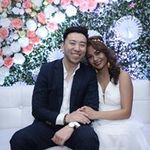 Vanessa
Dundas, Ontario · From February 2019
Happily married 🎉
May 14, 2021


I participated in Vanessa's discussion
605 days ago
3 pt

I started a discussion
612 days ago
1 pt

I participated in Vanessa's discussion
755 days ago
3 pt

I started a discussion
758 days ago
1 pt
Ways to Tell People you are postponing
Hello brides and grooms! We have decided to postpone our wedding to next year. Any advice or tips on how to tell your guests? We already sent invitations so if you guys have an idea on how to tell them without spending anything that would be great!

I participated in Lauren's discussion
778 days ago
3 pt
Budgeting Woes
Find a venue that offers variety of wedding services. We booked our
...
Go to the discussion

I participated in Vanessa's discussion
778 days ago
3 pt

I started a discussion
780 days ago
1 pt
August 2020 Weddings during Pandemic
Hello everyone! To all my august brides, did you postpone or cancel your wedding? Or you are waiting to make a decision? I want to get some insights since we might have to postpone our wedding. How flexible is the venues when it comes to refund if we...

I earned a badge!
1200 days ago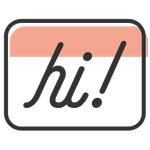 Break the Ice
We were hoping to hear what you had to say! You've broken the ice by sharing your thoughts in your very first discussion. We can't wait to see where the conversation goes.

I started a discussion
1200 days ago
1 pt