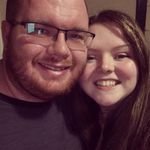 Kiara
Chilliwack, British Columbia · From February 2019
I am a Dental receptionist and met my FH online! We both love our fur babes and can't wait to start our lives together!
🕐 WEDDING COUNTDOWN...
May 27, 2023


I participated in Kiara's discussion
974 days ago
3 pt
Disneyland
How do you link accounts?
Go to the discussion

I earned a badge!
977 days ago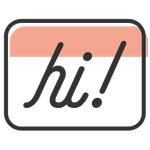 Break the Ice
We were hoping to hear what you had to say! You've broken the ice by sharing your thoughts in your very first discussion. We can't wait to see where the conversation goes.

I started a discussion
977 days ago
1 pt
Disneyland
Anyone else who has been to Disneyland have any suggestions on things that is a must? Also hotel recommendations?

I earned a badge!
1307 days ago
Hot Streak
Hot streak! You can't get enough of the WeddingWire community, can you? Thanks for being a loyal community member and visiting us 5 days in a row.