Robin
Ingersoll, Ontario · From April 2018
Getting Married was never something I thought I would be doing, but I have found my best friend and the man of my dreams and I can't wait to be his wife.
Happily married 🎉
February 16, 2019


I participated in Robin's discussion
1473 days ago
3 pt

I earned a badge!
1474 days ago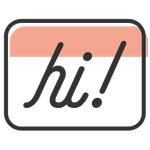 Break the Ice
We were hoping to hear what you had to say! You've broken the ice by sharing your thoughts in your very first discussion. We can't wait to see where the conversation goes.

I started a discussion
1474 days ago
1 pt
Over Night Guest Goody Bags?
Hi Everyone, We are getting married at a location that will have rooms available to our guests. Has anyone done gift bags for those guests staying at the hotel? If yes, what did you put in them? I was thinking of putting in some essentials like a...

I earned a badge!
1489 days ago
Hot Streak
Hot streak! You can't get enough of the WeddingWire community, can you? Thanks for being a loyal community member and visiting us 5 days in a row.