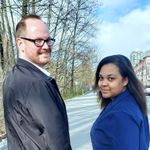 Dani
Coquitlam, British Columbia · From February 2018
first time's gotta be a charm!
Happily married 🎉
August 26, 2018


I started a discussion
2038 days ago
1 pt
Destinations End of August
Suggestions for destinations at the end august? We would like to stay in Canada (BC) bur we would go to Seattle to jump on a cruise. I really wanted a cruise but FH wants an "all inclusive-beach front" kinda thing.. We already bounced from Alaska to...

I started a discussion
2065 days ago
1 pt
Inviting extended family
Hey there, My friends and I are Brazilians living in Canada (for years now) and that means that we have parents coming to visit every July/Aug. Do I have to invite everybody or is that a way to politely invite only my friends? It sucks! But now a...

I started a discussion
2097 days ago
1 pt